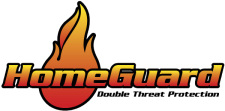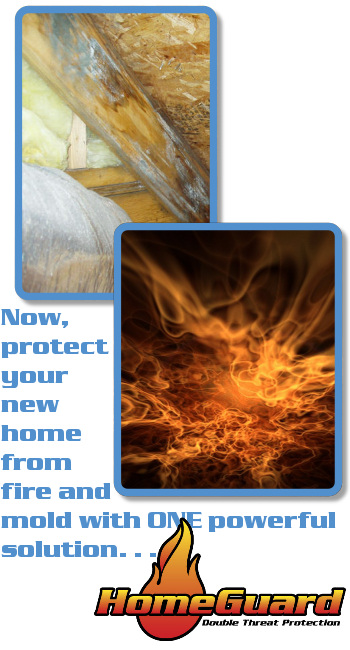 FRELO FireGuard
One treatment of FRELO FireGuard during or after construction increases fire resistance of wood, sheet-rock, doors, trim, flooring, studs, joists, beams, wood shingles, insulation coverings, roof sheathing...increasing the fire rating of most materials to Class I and/or Class II.
FRELO Mold Inhibitor
One treatment of FRELO Mold Inhibitor helps make the entire home resistant to mold and mildew or other forms of fungi or moss. Can be sprayed on wood and concrete inside and outside the house. Can be mixed with stucco, joint compound or concrete at time of application.
Now They are Combined in
FRELO HomeGuard
One Job, One Solution
Now we have developed a blend that combines all three products into one. FRELO HomeGuard combines several different products to allow just one application, from the top of the house to the basement, inside and outside, to give the entire home or structure extra protection against fire, mold, mildew and fungi.
Ideally, FRELO HomeGuard would be used during and after construction to treat inside the walls and spaces as well as to provide a lifetime shield to the outer walls, ceilings and floor sheathing.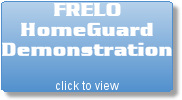 For more detailed information about FRELO HomeGuard, download our brochure or call our office at (870)777-7637. If you still have questions email us and we will be glad to answer any questions you might have.